Previous Speakers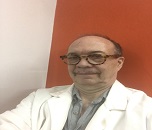 Christopher L. Brown
WorldFish Bangladesh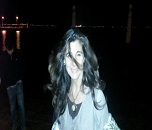 Adelaide Almeida
University of Santiago Portugal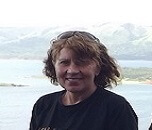 Barbara Montwill
U.S. Food and Drug Administration USA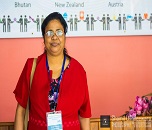 Chandravathany Devadawsona
Eastern University Sri Lanka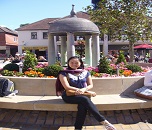 Narin Chansawang
Thailand Institute of Scientific and Technological Research Thailand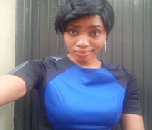 Chukwu-Osazuwa Joy
Federal University Oye Ekiti Nigeria
Sevgi Savas
Suleyman Demirel University Turkey

Manuela Parini
Member of the R&D Department of SILO SpA Italy
Recommended Global Agri, Food & Aqua Conferences
Asia Pacific & Middle East
Aqua 2017
About Conference
Aqua Congress invites all the participants from all over the world to attend "9th World Aqua Congress" during October 23-24, 2017 at Dubai, UAE which includes prompt keynote, Oral and Poster presentations and Exhibitions.
Aqua Congress refers to the growth and development of advanced and ancient Aquaculture & Fisheries, Oceanography global wide,continent wide,country wide review and development towards sustainable aquaculture round the world.
Conference Highlights
Why to attend???
• To promote effective gathering and dialogue among those involved in research and development activities in fisheries and aquatic resources nationally and internationally.
• To make a bridge between government & non-governmental organizations concerned in such activities.
• To create and disseminate the knowledge about maximum utilization, cultivation, conservation and development of aquatic resources.
• To make a platform for scientists and other personnel to discuss issues and policies related to development and conservation of aquatic resources.
• To serve the field of Fisheries and Aquaculture through the finding and discussion of the conference
• Empower young researchers and scientists to carry forward more studies and researchers to identify new avenues to develop a better world
• To explore the recent trends in Aquaculture and to promote new products, services and findings through exhibition and increase public awareness
Why in Dubai???
A fast-growing population has created a huge gap between demand and supply of seafood in the UAE, tilting the balance in favour of unsustainable imports. Statistics from the Ministry of Environment and Water reveal that in 2013, the UAE's fish catch stood at 73,203 tonnes, but consumption of seafood reached around 210,000 tonnes, leaving a deficit of 136,797 tonnes. This is not just a challenge for the UAE; it is a global problem. Food consumption, as with other countries, has increased compared to production. The UAE seafood demand and supply gap is increasing but we aim to bridge it through aqua farming ,".And new aquaculture technologies were gradually applied to an increasing number of species. So The World Aqua congress 2017 take a step to educates consumers about the future prospective of aquaculture and fishing and risk management and we aims to bring together leading academic scientists, researchers and research scholars to exchange and share their experiences and research results.
Session/Tracks
Track 1: Freshwater and Marine Fisheries/Aquaculture:
Freshwater aquaculture produces species that are native to rivers, lakes, and streams. U.S. freshwater aquaculture is dominated by catfish but also produces trout, tilapia, and bass. Freshwater aquaculture takes place primarily in ponds and in on-land, manmade systems such as recirculating aquaculture systems.
Track 2: Aquatic Resources & Environment Management:
Asia contributes over 90% of global aquaculture production and plays a key role in the development of appropriate culture systems and technologies. Aquaculture production accounts for almost half of world fish supply and increases by 10%. It is expected to surpass capture fisheries production in the next 10 years. Further development of aquaculture is also expected to help us move away from dependence on overexploited capture fisheries resources and to enhance and conserve aquatic habitats and biodiversity; but this expansion should not exceed the carrying capacity of water resources. Wild aquatic resources are essential sources of nutrition for rural populations. Any degradation of these resources from over-fishing, use of illegal fishing gears, introduction of exotic fish, misuse of chemicals, agro-industrial waste discharge, deforestation, breeding ground degradation and dam construction that can lead to blocking of migratory pathways will have dramatic impacts on the nutritional and health status of rural people.
Track 3: Fisheries Oceanography:
Fisheries oceanography can be broadly defined as study of the interaction between marine fish and their environments across multiple life-history stages. Traditional fisheries management approaches estimate population abundance levels as a function of the number of spawning adults without environmental or ecological input, but the field of fisheries oceanography has provided a framework to predict recruitment and define harvest strategies within an ecosystem context. By seeking to elucidate mechanistic relationships between fish species and their surrounding oceanic habitats, the field of fisheries oceanography aims to provide a solid understanding of fish behaviour, population dynamics, and life history with an ecosystem perspective.
Track 4: Biotechnology and Genetics in Aquaculture:
Biotechnology is permanently linked not only to aquaculture but also to commercial and recreational fisheries, because of its potential positive and negative impacts on these resources. A brief account of the history of genetic biotechnology use in aquaculture and fisheries. The growth of worldwide aquaculture has been sustained and rapid, and the explosion of research in genetic biotechnology has made significant impact on aquaculture and fisheries, although potential for much greater progress exists. Aquaculture and Fisheries Biotechnology: Genetic Approaches covers topics essential to the study of fish genetics, including qualitative and quantitative traits, crossbreeding, inbreeding, genetic drift, hybridization, selection programs, polyploidy, genomics and cloning. This fully updated second edition also addresses environmental risk, food safety and government regulation of transgenic aquatic organisms, commercial applications of fish biotechnology and future issues in fish genetics.
Track 5: Aquaculture Technology and Engineering Applications:
Fish and other seafood represent an abundant and increasingly important source of healthy food for a growing world population. Observing and understanding the dynamics of the oceans as well as managing, harvesting and culturing its resources in sustainable ways require knowledge and smart technological solutions. Now a days research on fisheries and aquaculture systems focuses on how engineering cybernetics and its accompanying enabling technologies such as automatic control, smart sensors and monitoring systems, can be applied to better understand the processes of the sea and enhance the design and operation of marine biological production and harvesting systems. Important topics include systems biology, mathematical modelling of biological processes and production systems, aquaculture process control, underwater robotics, marine instrumentation and aquatic telemetry.
Track 6: Fisheries Management and Policy:
"The integrated process of information gathering, analysis, planning, consultation, decision-making, allocation of resources and formulation and implementation, with enforcement as necessary, of regulations or rules which govern fisheries activities in order to ensure the continued productivity of the resources and the accomplishment of other fisheries objectives. The fisheries management authority and the interested parties. The fishers and fishing companies would usually be the major participants amongst the interested parties. The fisheries management authority is that entity which has been given the mandate by the State (or States in the case of an international authority) to perform specific management functions. In many countries that authority would be a Department of Fisheries or, within a broader Department, a Division of Fisheries. However, a fisheries management authority does not have to fall directly within central government, and could be, for example, provincial, local, parastatal or private. Any one of these arrangements can function effectively, given an adequate legal framework in which to operate and the resources necessary to fulfil their function.
Track 7: Fish Biology: Immunology, Physiology & Pathology:
Aquatic immunology compacts with disease problems represent the largest single cause of monetary losses in aquaculture. In 1988, catfish producers lost over 100 million fish worth nearly $11 million. Estimates for 1989 forecast even major losses. The trout industry reported 1988 losses of over 20 million fish worth over $2.5 million. No data are avail on losses sustained by producers of shellfish. Bacterial infections constitute the most significant source of disease problems in all the diverse types of production. Gram-negative bacteria cause epizootics in nearly all cultured species. Fungal diseases constitute the second most essential source of losses, above all in the culture of crustaceans and salmon. External protozoan parasites are accountable for the loss of huge numbers of fry and fingerling fin fishes and are a cause of epizootics from all young shellfish. The number of therapeutants approved by the Food and Drug Administration is limited. Invention to support the registration of promising therapeutic agents is urgently needed
Track 8: Advances in Aquaculture Nutrition:
Freshwater fish species account for almost 50.00% of the world's aquaculture production, with tilapia, carp and catfish representing the primary culture species. These species are cultured in numerous countries as they have adaptable feeding habits, respond well to a wide variety of culture technologies and are well accepted by consumers. All three species can be easily reared on commercially produced floating feeds. Feeds not only represent one of the primary production costs and source of nutrients but they are also the primary source of pollutants that contribute to poor water quality and disease occurrences. Understanding the nutrient requirements, optimizing commercial feed formulations and managing feed inputs are all critical to the continued success of the industry. This chapter will review current concepts on nutrient requirements, pre- and probiotics, the options of using incomplete feeds as well as current trends in feed manufacturing.
Track 9: Diseases in Aquaculture:
Infectious diseases pose one of the most significant threats to successful aquaculture. The maintenance of large numbers of fish crowded together in a small area provides an environment conducive for the development and spread of infectious diseases. In this crowded, relatively unnatural environment, fish are stressed and more susceptible to disease. Moreover, the water environment, and limited water flow, facilitates the spread of pathogens within crowded populations.
Track 10: Asian fisheries management:
The Asia-Pacific Fishery Commission, originally called the Indo-Pacific Fisheries Council is a Food and Agriculture Organization Article XIV Regional Fisheries Body which covers fisheries, aquaculture and related aquatic resource issues in the Asia-Pacific region. APFIC functions as a Regional Consultative Forum raising awareness amongst member countries, fisheries organizations and fisheries professionals in the Asia-Pacific region. In recent years, APFIC has covered a range of regional fisheries issues, including co-management of fisheries, low value/trash fish (may be referred to as bycatch where not targeted catch) in the region, illegal, unreported and unregulated fishing and fishing capacity management, certification in fisheries (e.g. ecolabel) and aquaculture, ecosystem approach to fisheries and aquaculture and improving resilience of fishery livelihoods. Most recently work has focussed on developing a training course for Ecosystem Approach to Fishery Management and guidelines for tropical trawl fisheries management.
Track 11: Culture of Fishes, Crustaceans, Molluscs and Aquatic Plants:
When a last growing improved variety of fish having good taste are cultured in small and controlled water body under controlled conditions and management is called Fish Culture. Like in Agriculture, in fish culture also, the water body is prepared, fertilised, stocked with cultivable fish species, fed with supplementary food and grown to bigger size and ultimately harvested when they attain marketable size. Fish Culture is being one of the most productive culture practice, therefore, fish culture is very common and widely practised in most of the countries of the world. This fish culture practice do not only produces nutritious food - fish for the improving nutritional status but also helps in generating income and provide job opportunities to the mass of the people. The fish culture is comparatively easier, thus a person affords to look after larger production areas in compare to other agricultural activities. Moreover, by this practice system, fish is produced at low and lower cost and the increased production give economic benefit to the grower. The construction of a water body in the form of small or big pond do not only facilitates to carry fish culture but it also helps in conserving water to use as per the need arises e.g. to fight against the fire or to save the major agricultural crop by irrigation in drought condition.
Track 12: Aquaculture Economics:
The economics of aquaculture is reviewed on two levels: micro and macro. Micro-economics in aquaculture deals mainly with the management measures and elements affecting the efficiency of operation at the farm level, while macro-economic addresses the assessment of social benefits and costs of an aquaculture project. If aquaculture is socially beneficial but unattractive to private investors, public support on credit, marketing, extension, training, and research may be appropriate, especially during the early stages of development. The importance of economic analysis is emphasized since it provides a basis not only in the decision making of the individual farmer, but also in the formulation of aquaculture policies. Thus, greater attention should be focused on the improvement of economic data for analysis.
Market Analysis
Market Analysis:
Summary: World Aqua congress 2017 welcomes attendees, presenters, and exhibitors from all over the world to Dubai, UAE. We are delighted to invite you all to attend and register for the "9th World Aqua Congress (Aqua congress 2017)" which is going to be held during Oct 23-24, 2017 at Dubai, UAE. The organizing committee is gearing up for an exciting and informative conference program including plenary lectures, symposia, workshops on a variety of topics, poster presentations and various programs for participants from all over the world. We invite you to join us at the World Aqua congress 2017, where you will be sure to have a meaningful experience with researchers and industrial people across the world. All the members of World Aqua congress 2017 organizing committee look forward to meet you at Dubai, UAE.
For more details please visit: http://aqua.conferenceseries.com/
Global Market Segmentation:
Global aquaculture demand was 69,230 kilo tons in 2013 and is expected to reach 80,400 kilo tons by 2020, growing at a CAGR of 2.0% from 2014 to 2020. China was largest market for aquaculture, accounting for about 53% of global market share, valued at USD 77,934.8 million in 2013. The market is expected to show rapid growth due to favourable climatic conditions for aqua farming, availability of resources and labour. Asia Pacific (excluding China) was the second largest market for aquaculture with market demand of 17.965.2 kilo tons in 2013, and is estimated to grow with a CAGR of 2.1% from 2014 to 2020 due to ideal climatic conditions and technological innovation in this region. In 2013, fresh water was the largest culture environment for aquaculture with market share of over 60% and is expected to witness swift growth, at an estimated CAGR of 2.2% from 2014 to 2020.
American Aquaculture Market segments:
The United States dominated regional production with 438 000 mt in 1997, valued at US$771 million, while Canadian production of 83 000 mt earned US$322 million. The higher relative earnings for Canadian production reflect the dominance of Atlantic salmon, while channel catfish is the principal species cultured in the United States. In North America, the value of farmed salmon increased from US$82 million in 1988 to US$371 million in 1997, an APR of 18.3. Channel catfish production in the United States increased from 164 000 mt in 1988 to 238 000 mt in 1997, a 45 percent gain at an APR of 4.2. Production of other finfish species includes trout, sturgeon, striped bass, golden shiners and tilapia. Shellfish cultured in the region include American and Pacific cupped oysters, blue mussels, clams, crayfish and shrimp.
Table1: Reported aquaculture production in United States of America (from 1990)
Europe Aquaculture Market segments: Aquaculture in the European Union. European aquaculture producers mainly produce fresh-water fish, salt-water fish and molluscs. They also produce small quantities of crustaceans and seaweed. Producing 1 315 000 tonnes in 2000, European aquaculture accounts for barely 3% of world production, although it tops the list for certain species. Annual production value amounts to EUR 2 500 million. Fish farming can be found in rural areas and peripheral regions dependent on fisheries. In some regions, like Galicia and Brittany, it plays a crucial socio-economic role.The sector suffers from price instability and should be regulated by appropriate legislation at European level. This would help provide stability in areas dependent on fishing and provide them with economic viability and self-sufficiency.The field of aquaculture faces many challenges.In particular, the priority must be to keep the sector economically viable, guarantee food safety and animal welfare, solve environmental problems and stimulate research.
Table 2: Evolution of European Aquaculture Production (2005-2016)
Asia pacific aquaculture market segments:
Asia is the home of aquaculture, a practice which dates back to thousands of years. In the course of its development, the nature of aquaculture has become more intricate, intertwining with other food production sectors under the influence of political, social, economic, technological and cultural factors. With advancement of technology, the involvement of more aquatic species and farming practices has become possible, and more choices can be offered to the consumers. Population growth, economic growth and the development of disposable income and higher purchasing power, and social factors such as traditional fish consumption patterns, will shape future demand for fish and fishery products (Westlund, 1995). Issues of sustainability can also change our perception of desirable forms of aquaculture development and management (Roberts and Muir 1995). Under the evolving global trade negotiations and agreements, new ways of aquaculture may have to be adopted, so that the environmental and resource costs of production, as factors of sustainability, are kept within agreed limits. It could become increasingly difficult to pursue the traditional methods of aquaculture where a particular species is produced for a market, based exclusively on prices. Under the World Trade Organization, suppliers would have to satisfy a set of requirements to ensure sustainable development of aquaculture.
Table 3: Composition (in percentage) of aquaculture organisms cultivated by countries in Asia
Middle East aquaculture market segments: With seven seas surrounding the region, including the Mediterranean, the Persian Gulf, the Gulf of Aden, the Red Sea, the Black Sea, the Caspian Sea and the Arabian Sea, the Middle East is not short of sources for fresh seafood. However, total production in the region amounts to only 2.17% of the total worldwide production. Middle eastern capture fisheries are characterized by a large number of small-scale fishers, with estimates that the small-scale sector provides about 80 to 90% of the total landings.
Table 4: Middle East Aquaculture & Fisheries Production
Why Dubai, UAE..?
A fast-growing population has created a huge gap between demand and supply of seafood in the UAE, tilting the balance in favour of unsustainable imports. Statistics from the Ministry of Environment and Water reveal that in 2013, the UAE's fish catch stood at 73,203 tonnes, but consumption of seafood reached around 210,000 tonnes, leaving a deficit of 136,797 tonnes. This is not just a challenge for the UAE; it is a global problem. Food consumption, as with other countries, has increased compared to production. The UAE seafood demand and supply gap is increasing but we aim to bridge it through aqua farming ".And new aquaculture technologies were gradually applied to an increasing number of species. So The World Aqua congress 2017 take a step to educates consumers about the future prospective of aquaculture and fishing and risk management and we aims to bring together leading academic scientists, researchers and research scholars to exchange and share their experiences and research results.
Table 5: Aquaculture production and capture fisheries at UAE
Global Fisheries and Aquaculture Universities:
Agricultural University of Norway, Norway
Auburn University, United States.
Brunswick Community College, United States
Chulalongkorn University, Thailand
Deakin University, Victoria
Delaware State University, United States
linders University, Australia
Heriot-Watt University, United Kingdom
Hofstra University, United States
Humboldt State University, United States
James Cook University, Australia
Kentucky State University, United States
Malaspina University-College, Canada
Mansfield University, United States
Memorial University, Canada
Northern Territory University, Australia
Rhodes University, South Africa
Southern Illinois University, United States
State University of Ghent, Belgium
Shanghai Ocean University, China
Global Fisheries and Aquaculture Research Institutes:
Andalusia Centre for Marine Science and Technology, Spain
Bureau of Fisheries and Aquatic Resources, Philippine
Central Institute of Brackish Water Aquaculture, India
Central Institute of Fisheries Technology, India
Central Marine Fisheries Research Institute, India
Deep Bay Marine Field Station, Canada
Fisheries Research and Development Corporation, Australia
Fisheries Research Services Marine Laboratory, UK
Global Ocean Ecosystem Dynamics, Chile
Korea Institute of Maritime and Fisheries Technology, South Korea
Marine Institute Ireland, Ireland
National Fisheries Research & Development Institute, South Korea
Global Aquaculture Societies:
Asian Fisheries Society
China Society of Fisheries, China
Korean Society of Fisheries and Sciences (KOSFAS), Korea
Aquaculture Association of Canada, Canada
Aquaculture Association of S. Africa, South Afreica
European Aquaculture Society, Europe
Brazilian Aquaculture Society (AQUABIO), Brazil
Indonesian Aquaculture Society, Indonesia
Society of Aquaculture Professionals, India
Malaysian Fisheries Society, Malaysia
Egyptian Aquaculture Society, Egypt
Spanish Aquaculture Association (SEA), Spain
Funding Agencies:
Food and Agriculture Organization of the United Nations,
World Aquaculture Society
Taiwan Fish Society, Taiwan
Malaysian Fisheries Society , Malaysia
National Oceanic and Atmospheric Administration
Conclusion: Aqua Congress is one of the fastest growing food production sectors in the world. More importantly, it is a fundamental element in the global solution to provide a sustainable seafood source. The addition of aquaculture to help satisfy fish demand helps natural stock population and growth, lessening the strain on stressed fisheries.
References:
http://ec.europa.eu/fisheries/cfp/aquaculture/facts/index_en.htm
http://www.fao.org/fishery/countrysector/naso_usa/en
http://eur-lex.europa.eu/legal-content/EN/TXT/?qid=1414591129273&uri=URISERV:l66015
http://www.fao.org/docrep/013/i1820e/i1820e.pdf
http://www.fao.org/docrep/004/ab980e/ab980e03.htm
http://www.fao.org/docrep/012/i0950e/i0950e00.pdf
http://www.thefishsite.com/articles/1870/fao-report-fisheries-and-aquaculture-markets-in-the-middle-east/
Past Conference
Past Conference Report
Aquaculture Summit 2016
Successfully hosted the 2nd Global Summit on Aquaculture & Fisheries during July 11-13, 2016, at Kuala Lumpur, Malaysia. We are thankful towards Organizing Committee Members, Speakers, Delegates, Sponsors, Exhibitors, Students, Collaborators, Preconference Workshop Organizers, Symposium Organizers, Media Partners, and Editorial Board Members for their continuous and outstanding support to make this conference a successful and Aquaculture Summit 2016 offers its heartfelt appreciation to Organizations and associate Partners and Sponsors and Exhibitors such as INTER AQUA Advance A/S (IAA) also obliged to the Organizing Committee Members, adepts of field, various outside experts, company representatives and other eminent personalities who interlaced in the congress.
The conference focused on Aquaculture & Fisheries with the theme "Harvest Future Sustainable Aquaculture". The meeting engrossed a vicinity of cognizant discussions on novel subjects like
1. Aquaculture Genetics and Breeding
2. Aquaculture Engineering & Waste Management
3. Sustainable Aquaculture
4. Equipment's for Aquaculture & Fisheries
5. Sea Food
6. Seaweeds and Algal Aquaculture
7. Marine & Brackish Water Aquaculture
8. Aquaculture Diseases and Chemotherapeutics
9. Women in Aquaculture and Fisheries
10. Aquatic Invasive Species
11. Aquaculture in Asia-Pacific Countries
12. Aquaculture Marketing and Business
13. Aquaponics
14. Entrepreneurs Investment Meet

Aquaculture Summit 2016 also comprised of International Preconference workshop on "Portunid Crabs Aquaculture and Sustainable Fisheries" during March 28-29, 2016 at Kuala Lumpur, Malaysia by Prof. Emeritus Dr. Mohd Azmi Ambak, Institute of Tropical Aquaculture, University Malaysia Terengganu.
Aquaculture Summit 2016 also comprised of special session and workshops such as:
1. Special Session on ""Giant Freshwater Prawn networking, farming innovation and stock conservation" " during July 11-13, 2016 at Conference venue by Shahreza Md Sheriff, University Malaysia Terengganu, Malaysia
2. Workshop on "Eco-hydrology and ecological biotechnologies for improvement of water quality for and from aquaculture" during July 11-13, 2016 at Conference venue by Maciej Zalewski, European Regional Centre for Eco-hydrology, Poland

The conference was embarked with an opening ceremony followed by workshops and a series of lectures delivered by both Honorable Guests and members of the Keynote forum. The adepts who promulgated the theme with their exquisite talk were;
Dr. Maciej Zalewski, European Regional Centre for Eco-hydrology, Poland
Dr. Christopher Brown, WorldFish, Bangladesh
Dr. Barbara Montwill, U S Food & Drug Administration, USA
Dr. Debashish Mazumder, ANSTO, Australia
Dr. S M Nurul Amin, University Putra Malaysia, Malaysia
Dr. Janakiram Pasupuleti, Andhra University, India
Dr. M Aminur Rahman, University Putra Malaysia, Malaysia
Best Poster Awardee:
We heart fully congratulate to the winner of the poster competition to Dr. Vlastimil Stejskal, University of South Bohemia, Czech Republic on title: "Effect of Eurasian perch (Perca fluviatils L.) and pikeperch (Sander lucioperca) duoculture in recirculating aquaculture system"
We would like to sincerely thank to our Conference Chair Dr. Maciej Zalewski, European Regional Centre for Eco-hydrology, Poland
The success of the 2nd Global Summit on Aquaculture & Fisheries conference series has given us the prospect to bring the gathering one more time, keeping this motto in mind ConferenceSeries Ltd is delighted to announce the next event. Mark your calendars for the upcoming extravaganza, "5th Global Summit on Aquaculture & Fisheries to be held during May 25-26, 2017 at Osaka, Japan.
For More details: http://aqua.conferenceseries.com/
Let us meet @ World Aqua Congress 2017
Aquaculture-2015
Aquaculture-2015 Report
Conference successfully hosted its premier International Conference on Aquaculture & Fisheries at Park Regis North Quay, Brisbane, Australia during July 20-22, 2015. Talks and discussion focused on the theme of "Advancing & Expanding Aquaculture Sector Focused on Developmental, Toxicological and Transgenic Scientific Research" and it was a great success where eminent keynote speakers from various reputed organizations & universities made their resplendent presence and addressed the gathering
Conference series would like to convey a warm gratitude to the session organizers, chair/co chair, and session speakers who made this conference more informative and effective to the scientists, professors, research scholars, postgraduate & graduate students, delegates and representatives from leading life science sectors met there. The students and young researchers from various countries attended and compete for Best Poster Award & Best Young Researchers Forum Award.
Winners of Best Poster Award Sponsored by Drysdale Group, Australia
Heng Wang, Hokkaido University, Japan for the poster presentation entitled "The major yolk protein in sea urchin egg yolk granules is a glycoprotein complex"
Xinhai Wang, Institute of Suqian, Jiangsu Academy of Agricultural Sciences, China for the poster presentation entitled "Development and growth from newly settled first crab stage to sexual maturation and observation on reproductive biology of the harlequin anemone crab Lissocarcinus laevis"
Winners of Young Researchers Forum Award Sponsored by Action Aquatics, Australia
Fran Humphries, Griffith University, Australia for the oral presentation entitled "Patenting genetic material in aquaculture: A red herring or an emerging issue to tackle?"
Nieva J A, The Marine Science Institute, Malaysia for the oral presentation entitled "Sulfated polysaccharide from Sargassum spp. in Bolinao, Pangasinan, Philippines"
Special Recognition Award by Keeton Industries, USA
Dr. David Vander Zwaag, Dalhousie University, Canada for organizing a special session on Aquaculture Law & Policy
We would like to sincerely thank Dr. Kirsten Heimann, James Cook University, Australia and Dr. W Lindsey White, Auckland University of Technology, New Zealand for their contribution and enduring support, helping to make the conference a success and all the Organizing Committee Members, conference chairs, honorable guests, students & delegates, exhibitors for their presence and valued contributions to the Conference.
With the feedback from the participants and supporters of Aquaculture -2016, OMICS International is glad to announce 2nd Global Summit on Aquaculture & Fisheries (Aquaculture Summit- 2016) during July 11-13, 2016 Kuala Lumpur, Malaysia & 3rd International Conference on Aquaculture & Fisheries during September 26-28, 2016 London, UK.
Aquaculture-2016 will cover some of the most challenging topics and advancements in research in the fields of Sustainable Aquaculture.
To Collaborate Scientific Professionals around the World
Conference Date October 23-24, 2017
For Sponsors & Exhibitors